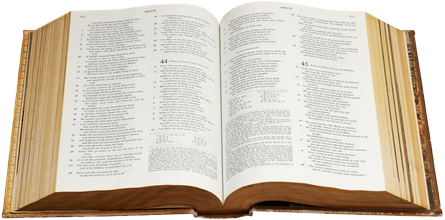 "Unveiling the Nature of God" series.
Key to God's Power is Isaiah 55:10,11
"For as the rain come down and the snow from heaven, and do not return there, but water the earth, and make it bring forth and bud, that it may give seed to the sower, and bread to the eater,
So shall My Word be that goes forth from My mouth, it shall not return to Me void, But it shall accomplish what I please, and it shall prosper in the thing for which I sent it."
What comes from heaven, the container of life, has power to produce, is the carrier of His power.
His Word gives SEED (the Word) to the sower (of the Word).
A person who intentionally sows the Word receives revelation and insight.
When you delay to obey, you forfeit the benefit of the Word.
The 'effortless flow' is more than the anointing that is resident. When the anointing is flowing we must continue in that flow. Breakthrough therefore is a season we must not miss.
The Word that comes from heaven is supposed to return to Him and is bound to bring results.
Jesus is the Word and He spoke 'It is written". The devil backed off. Because the Word returned to God by Jesus declaration of that Word, the Holy Spirit was given the opportunity to do it but only when Jesus SPOKE the Word.
The power and the victory are in God's Word, that which the Holy Spirit has breathed upon. The Word of God is inspired by the Holy Spirit. The thoughts of God were taken by His Holy Spirit and inspired man to write them.
When we speak His Word it is power-full to produce. The Word we speak returns to God and when He hears back what He has spoken, He is bound to produce that what He has said.
Every Word is sent for a specific purpose.
Man is the administrator of the earth. The Word man speaks back to God, sends back to Him, produces that for which it was sent to do.
Prosperity as your soul prospers, (3 John 2), healing, have all been sent already. It is done. Psalm 107:20 declares 'He has sent His Word and healed them"
John 5:39 declares that His Word is Jesus. It is life. Therefore anything that looks like death you can apply the Word to bring it to life.
EXCERPT from Wednesday October 30th 2013 available on CD or DVD with study notes.
Psalm 119:18 declares "Open my eyes that I may see wondrous things from your law"
Pray: Lord show me what I need to see and what I need to know. Give me divine illumination. Give me insight into the mysteries of God. Jeremiah 33:3 declares "Call unto Me and I will answer you and show you great and mighty things which you do not know".
Proverbs 4 is divided into five parts which include God's commands accompanied by the resulting blessings when we obey. In verse one we are instructed to 'hear' which is more than simply to just hear with our ears but to understand and obey. In verse four we are commanded to let our heart retain the wisdom, to apply knowledge because in the application is the benefit in our life. Keep God's commandments and live therefore we are instructed to live by the Word of God.Knowledge plus obedience is the abundant life of God. We fight our battles in this life with the wisdom of God. Perfection, which is maturity, comes from obedience not longevity!
Verse six declares wisdom is our protection. With wisdom we solve problems and are compensated in this life for being problem solvers. We only benefit from wisdom when we release it. We are carriers of His light - Christ is the light and must be released.
Verse eight declares that wisdom promotes - you must give the wisdom of God preeminence. When you have the wisdom of God, when money comes to you it will be your servant not your master.
Verse ten declares that wisdom increases life span and verse eleven declares that wisdom leads us. Therefore with the wisdom of God there is no confusion therefore wisdom gives you direction! Confusion is when God's will is at odds with our wills. Verse twelve shows that with wisdom there will be no hindrance in our life that we cannot overcome.
All things have been accomplished at the Cross of Calvary. Jesus Christ finished the work. Therefore how do we receive it? Mary said whatever He says do it!
Excerpt from Wednesday May 1st, 2013 The Book of Proverbs available on CD or DVD
---
"God has promised to restore His church to a greater glory. " I will fill this house with the glory, says the Lord of hosts." It is only when the church is restored to His presence, Word, and will that is can possess the promised latter-day glory. Restoration of the latter-day glory is neither the idea of the prophet nor the opinion of man - it is the Word of God. God has the power to fulfill every promise He has made. He also has the power to remove everything that hinders the progress of the church as well as from the believer's life, family and ministry. Then the much desired glory and revival such as has been witnessed in the lives and ministry of contemporary saints will manifest. To desire the good old days is good. But God has a better future plan: "The glory of this house shall be greater than of the former, says the Lord of hosts." In spite of the success, beauty or glory that has been witnessed, God has something greater and higher for His End Time church. The believer needs not give up because of the intensity of the seeming challenges he is facing. Life's challenges shouldn't make you abandon the faith and church where you have been taught the Word as God has promised that "....in this place will I give peace". God will give peace where there has been turbulence and He will restore glory to His church."
Excerpt from "The Latter Day Glory of the Restored Church" Wednesday February 20th, 2013 available on CD or DVD
---
"We have confidence because of scripture. Hebrews 10:35 declares "...do not cast away your confidence which has great reward". Your confidence does have great reward! Do not allow the enemy to weary you. Sometimes you do not even know why you are tired but the reality is that the enemy wants you isolated so you would miss your reward. Have confidence in God!
"For you have need of endurance, so that after you have done the will of God , you may receive the promise."
You have need of endurance because of life's challenges, possibly because of pain. The verse says that 'after you have done the will of God (that is whatever time that takes and continues to take) that you may receive the promise", Continue - do not stop! Therefore we must understand that the promise is only for those who do God's will.
Those are the children of God who endure to the end. Those are the ones who continue to do what is right in His sight. Those are the ones that continue to obey when it is easier not to do so.
Have faith not fear! Verse 37 declares "He who is coming will come and not tarry"! Verse 38 declares "NOW the just shall live by faith".
God is at work despite the fact you may not see it with your eyes."
Excerpt from Wednesday December 5th 2012. Available on CD or DVD.